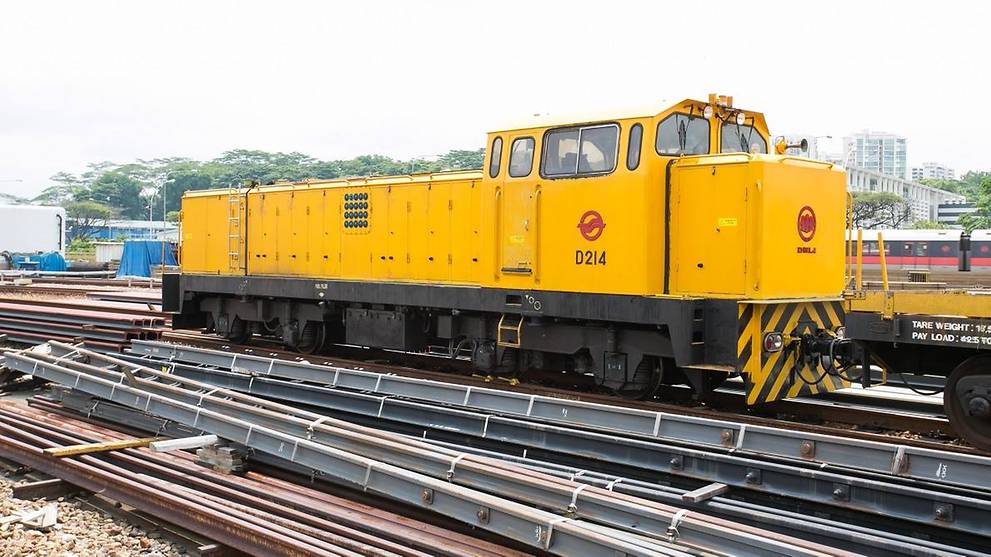 SINGAPORE: Two people were taken to hospital after a fire broke out at Somerset MRT station in the early hours of Friday (Oct 16), said the Singapore Civil Defence Force (SCDF).
SCDF said that at about 12.45am on Friday, it was alerted to the fire at Somerset MRT station, which lies along the underground stretch of the North-South Line.
"The fire involved the engine compartment of a locomotive train," SCDF added.
In response to CNA's queries, train operator SMRT said the incident occurred during engineering hours at around 12.35am.
"An engineering consist was travelling from Bishan depot to City Hall station for regular maintenance works when one of the locomotive engine compartments caught fire near Somerset station," said SMRT's chief communications officer Margaret Teo.
Two people were taken to Singapore General Hospital for smoke inhalation, said SCDF.
SMRT said the two are its employees who were "checked for smoke inhalation" at the hospital.
"There were no injuries to the staff and train service was not affected," it added.
SMRT employees put out the fire using four extinguishers prior to SCDF's arrival, said the authorities.
The train operator said nine staff members aboard the train "helped to extinguish the fire and evacuated to Somerset station", adding that "SCDF was activated and arrived at the site for checks".
"The cause of fire is under investigation," said SCDF.
SMRT also said that investigations are ongoing.
On Wednesday, train services on three MRT lines operated by SMRT were disrupted during the evening peak hours, due to a breakdown of insulation of a power cable and an attempt to restore power to two MRT lines without "first isolating the fault".
The disruption affected train services from Woodlands to Jurong East on the North-South Line, Queenstown to Gul Circle on the East-West Line, and HarbourFront to Serangoon on the Circle Line.